Open House London 2022 is letting you peek inside over 100 homes for two weeks as part of a celebration of the capital's unique buildings and communities. 
From pioneering self build communities to award-winning house designs, you'll be able to book tickets to tours or drop in to homes across all 33 London boroughs. 
The Open House Festival began on Thursday 8 September and ends on Wednesday 21 September. It's super easy to get involved and totally free. 
What is Open House London 2022?
The Open House Festival (opens in new tab) lets people peek inside some of the most interesting architectural spaces around the city, and thousands of people are expected to visit. 
For some guided tours you will need to book a spot in advance, but with drop-ins it's a case of first come, first served. There might also be capacity maximums at any one time. 
Here are 5 of our must-see buildings at this year's event:
1. 9-10 Stock Orchard Street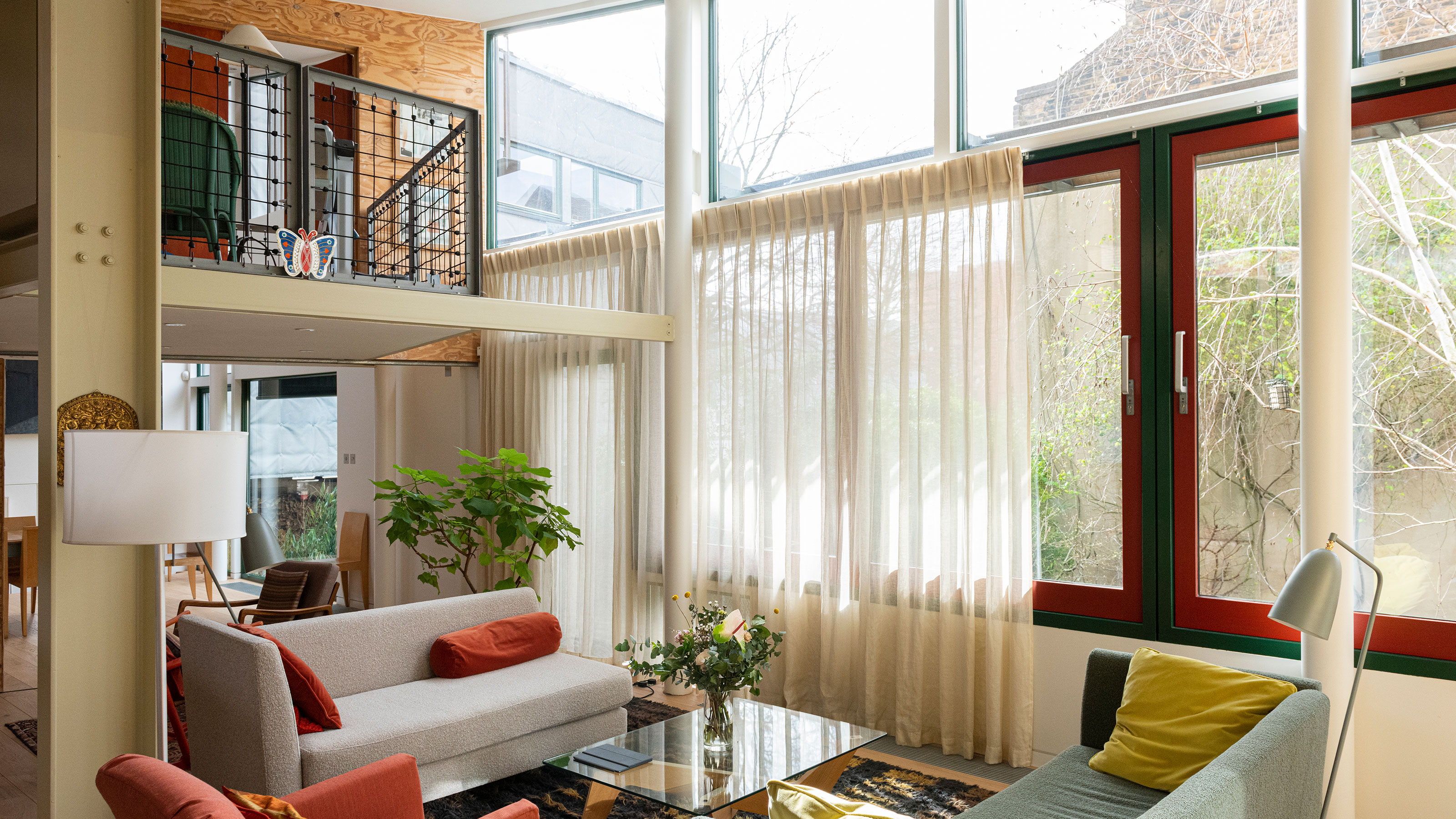 Known more widely as the Straw Bale House and Quilted Office, architect Sarah Wigglesworth's north London home and her architectural practice's studio is an innovative triumph that won the 2004 RIBA Sustainability Award. 
It was built using straw bales, sandbags and fabric cladding and was retrofitted in 2019 to improve its energy efficiency and lower the building's annual carbon emissions by 62%. 
This is the first time the building has been accessible as part of Open House since 2001. 
Address: 9/10 Stock Orchard Street, Islington, North London, N7 9RW
Guided tour dates: Sat 17 Sep, 10:30, 13:30, 15:30. Each tour will last approximately 90 minutes. Book now (opens in new tab)
2. Walters Way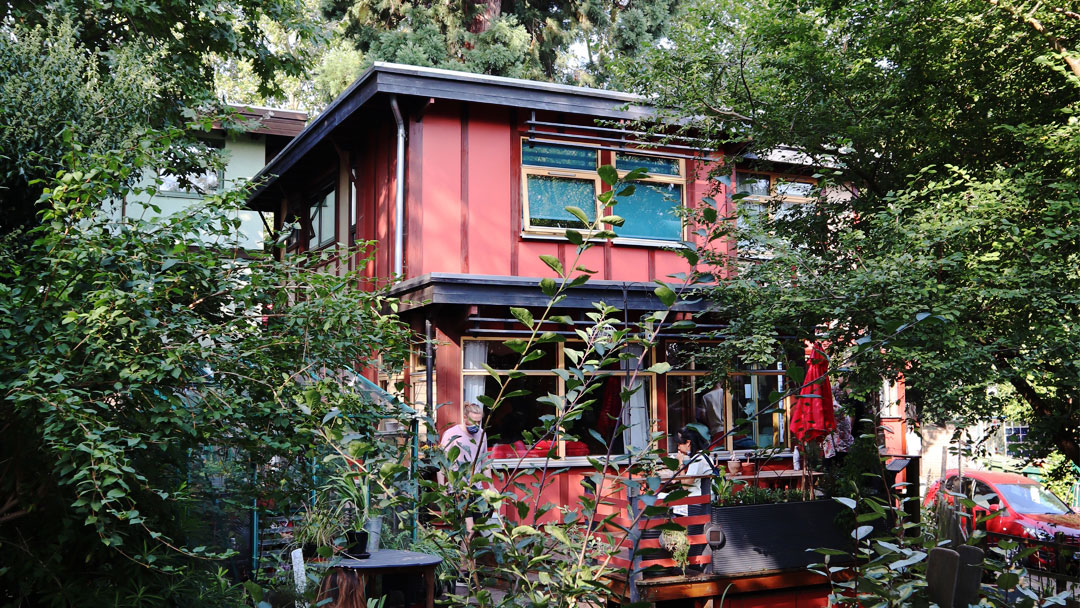 Walters Way is a close of 13 unique Walter Segal self build houses that were built by people with little or no building experience. 
The project was commissioned by Lewisham Council in the 1980s after the land was ruled to be unsuitable for conventional housing because of the hills and large trees in the area. 
The timber frame homes were all built using the post and beam method devised by legendary architect Walter Segal, and none of them were built on conventional foundations. 
All the houses have distinctive interiors and many have since been extended and equipped with environmentally-friendly features such as solar panels. Three of the original self builders still live in the houses.
Address: Walters Way, Honor Oak Park, SE23 3LH
Drop in dates: Sun 18 Sep, 12:30 to 18:00. Visitors can arrive at any time during the opening hours, although there is a maximum capacity of 20 at any one time.
3. 13 Nubia Way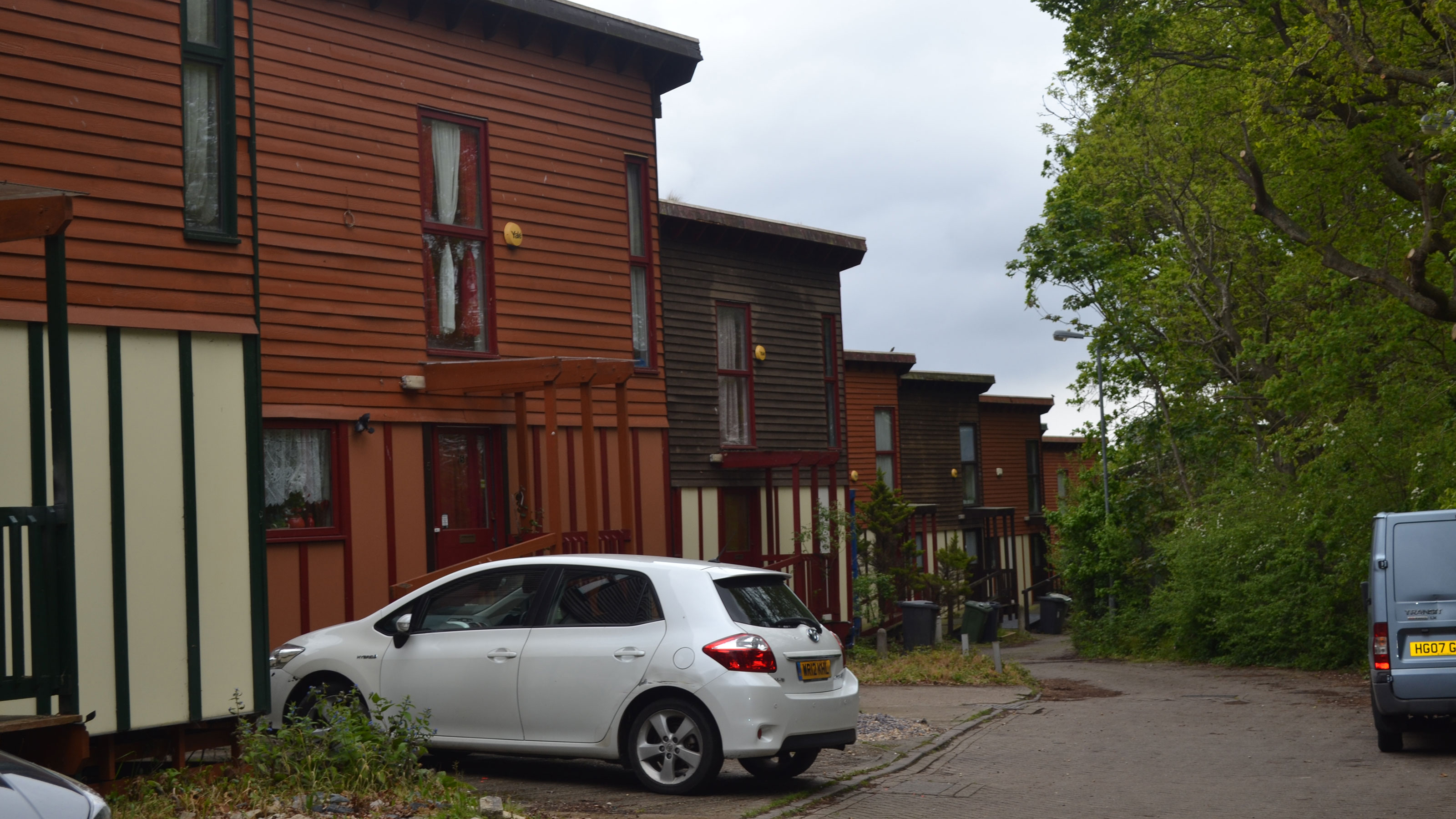 13 Nubia Way is a timber frame home that was the overall winner of the inaugural Lewisham Homes Awards, but its significance is of much more historical importance: Nubia Way is Europe's largest black-led community self build for rent initiative.
Tim Oshodie is the chair of Fusions Jameen, a group of tenants of short life housing who were looking for more permanent accommodation, and he will be giving an oral history of how the project came together.
Fusions helped to build Nubia Way as a means of giving social renters long-term security by allowing them to buy a stake in their housing using labour in place of cash.
Having eventually been allocated two small plots, the group built eight 2 and 3-bedroom bungalows. Learn the history behind this milestone community, as well how Nubia Way dealt with racist attacks, featuring testimony from self builders who worked on the scheme. 
Address: 13 Nubia Way, Downham, Bromely, BR1 5HY
Drop in dates: Sun 18 Sep, 10:30 to 14:30. Visitors can arrive at any time during the opening hours, although there is a maximum capacity of 50 at any one time. 
4. BedZED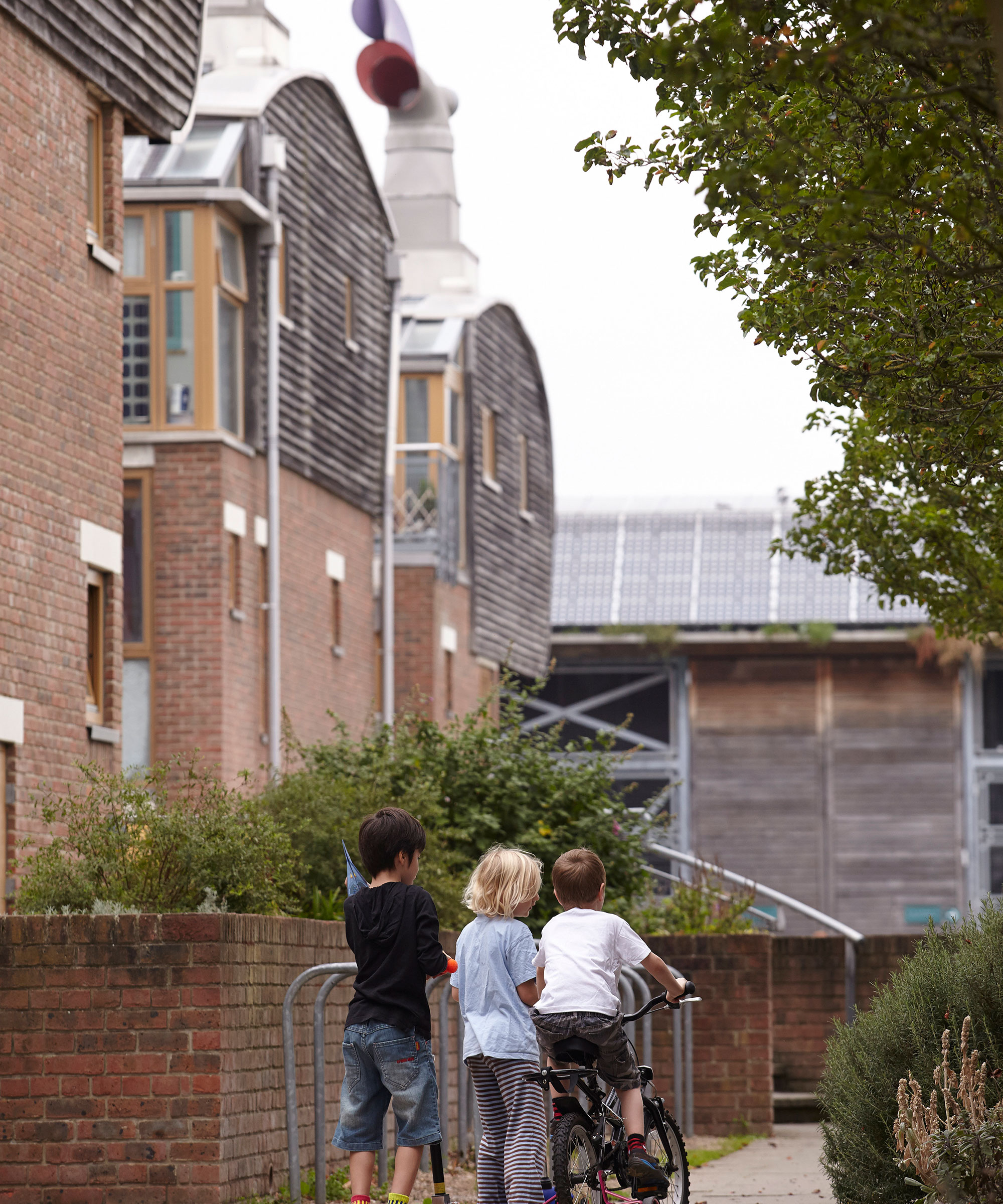 BedZED, short for the Beddington Zero Carbon Energy Development, is a low-carbon housing development which prioritises sustainable living and lower energy bills for its residents. 
Completed in 2002, it consists of nine buildings and 100 homes that are available across different types of tenure, including subsidised rent and affordable homeownership. 
Each home features high levels of insulation, glazing and airtightness to conserve heat, with passive solar heating utilised and most homes oriented to face the sun. BedZED also has a district heating network to provide space heating for homes and workspaces. 
Address: BedZed, 24 Helios Road, SM6 7BZ
Guided tour dates: Sat 10 Sep, 10:00–10:45, 11:00–11:45, 12:00–12:45, 13:00–13:45. Book now (opens in new tab)
5. New Ground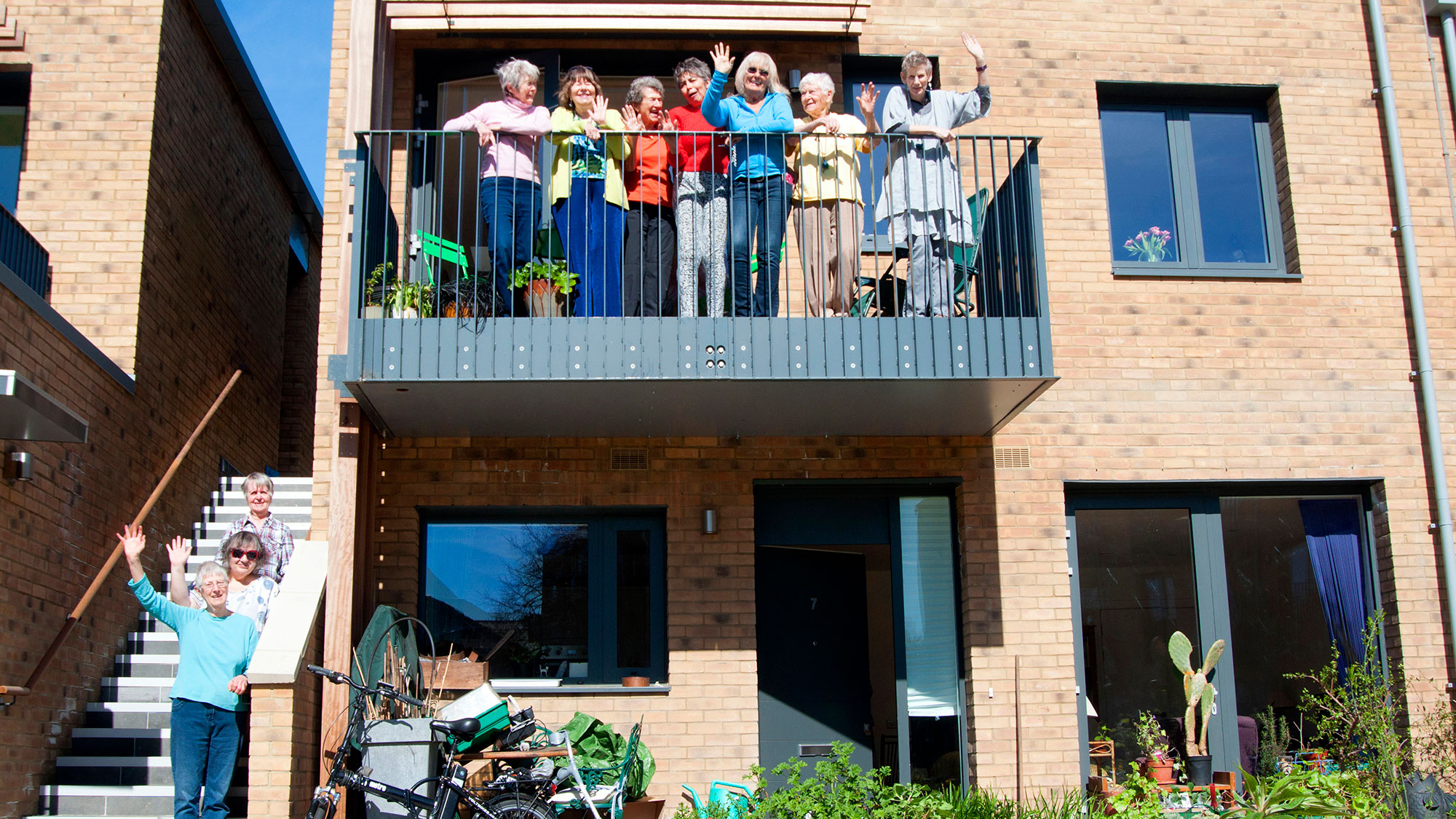 Pioneering a new approach to growing gold, New Ground is a co-housing model of 25 sustainable homes which is designed to create a sense of community. 
Inspired by a group of 26 older women who were inspired by co-housing projects in Europe, the Older Women's Co-Housing group partnered with Hanover Housing Association, which in effect operated as a custom build 'enabler' for the group to locate their Barnet plot.
The scheme has a distinctive character and a mix of Victorian, Georgian and more modern buildings, and features shared facilities and communal gardens. All the homes utilise a fabric first approach that maximises airtightness and insulation.
Address: 5B Union Street, Chipping Barnet, Barnet
Online video tour details: Online only, available to book between 8 Sep – 20 Sep. Book now  (opens in new tab)