The recovery from the construction materials shortage continues to be blighted by price hikes, with material prices for all work increasing by nearly 25% in the year to July. 
The shortage of materials such as timber, plaster and steel since the start of 2021 has led to major supply chain issues for those working on self build or renovation projects. But product availability has improved across most categories in 2022.
However prices remain a rising problem. The business department's monthly Building Materials and Components Statistics for August revealed a 24.1% increase for 'all work' in July compared to one year prior, while year-on-year repair and maintenance costs rose by 21.9%.
Some better news, though, was that the monthly increase for all materials was 0.6%, compared to 3.7% in May and 1.3% in June. Moreover, the monthly costs for repair and maintenance actually dropped by 1%.
Read on to learn why materials prices are so high and what steps you can take to avoid materials shortages affecting your project.
Why is the cost of construction materials so high?
The construction materials shortage has caused significant supply chain issues for those working on home improvement projects. 
Costs have soared since the start of 2021, and a combination of price inflation, energy price rises and the Ukraine conflict have all impacted the construction sector this year. 
Inflation is rising in the UK at its fastest rate for 30 years – reaching 10.1% in July – as fuel, energy and food costs surge, and it is forecast to rise to 18% in 2023.
The Construction Leadership Council (CLC) said in June that inflation is likely to persist at a lower level across most material categories for the rest of the year, warning that inflation and the cost of living crisis are notably affecting some SME builders. 
The rising cost of energy caused by wholesale gas prices – which hit £5.55 per therm in August – has put pressure on construction firms due to energy intensive industries including concrete, steel and cement passing on the impact of higher prices.
And industry groups and contractors have warned for several months that Russia's invasion of Ukraine will affect significant disruption to supply chains and lead to price hikes.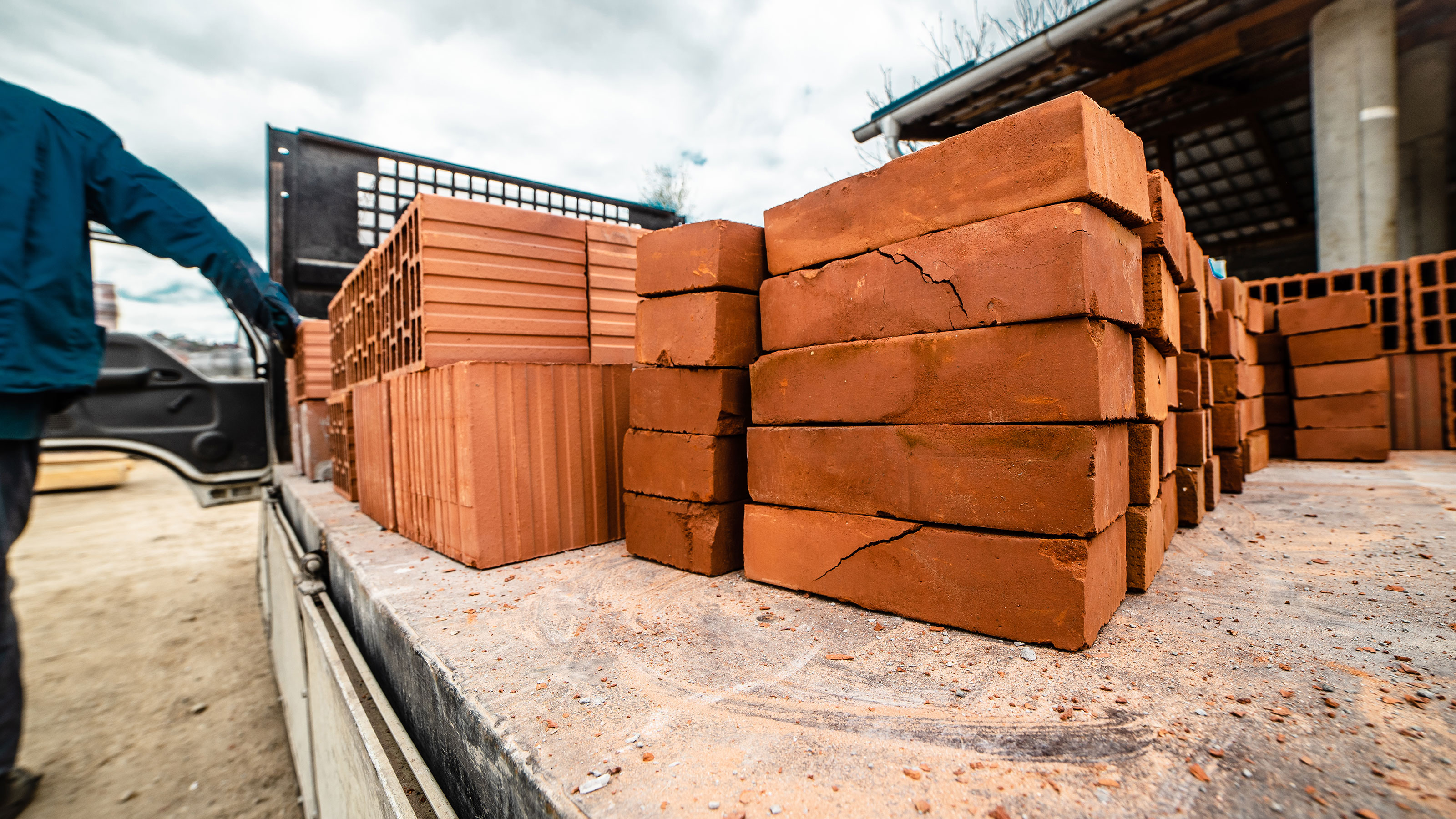 Which building materials in short in supply?
In its most recent Product Availability Statement in July, the CLC said that in England, Wales and Scotland, "with one or two exceptions, general product availability continues to improve across all categories and all regions".
However, an August survey by IronmongeryDirect (opens in new tab) found that 78% of tradespeople have struggled to source materials they need for work in the last year. The materials proving hardest to access are timber, paint, steel, glass and bricks.
Dominick Sandford, managing director at IronmongeryDirect, said of the findings: "The materials shortage continues to be one of the industry's main challenges, with workers across all trades finding it hard to source what they need to meet the demand for their services." 
Despite stock levels rising, supply challenges might mean those working on projects might be struggle to access these materials:
Bricks and blocks – the CLC says they will be subject to longer lead times this year
Steel – price volatility is affecting the production of steel, but the biggest problem facing steel is cost, rather than availability
Paints and coatings – continue to be affected by a lack of raw materials, which was exacerbated earlier this year by further lockdowns in China
Electrical products – those using semi-conductors and microchips could be subject to longer lead times
Timber, glass, roof tiles, chipboard flooring, gas boilers and other products requiring semi-conductors within sub-components, have also been subject to longer lead times this year.
How could your project be affected?
There are several factors currently affecting the construction industry that could lead to problems on your project with materials and tradespeople.
Tight labour availability remains a concern, with 25% of construction businesses in the UK experience skilled labour shortages, according to the Office of National Statistics (ONS)
There are now 244,000 fewer workers in the construction sector compared to three years ago, the ONS says, attributable to workers returning to the EU and early retirees. And this shortage is particularly affecting SME builders since it takes a minimum of three years to train up a skilled tradesperson.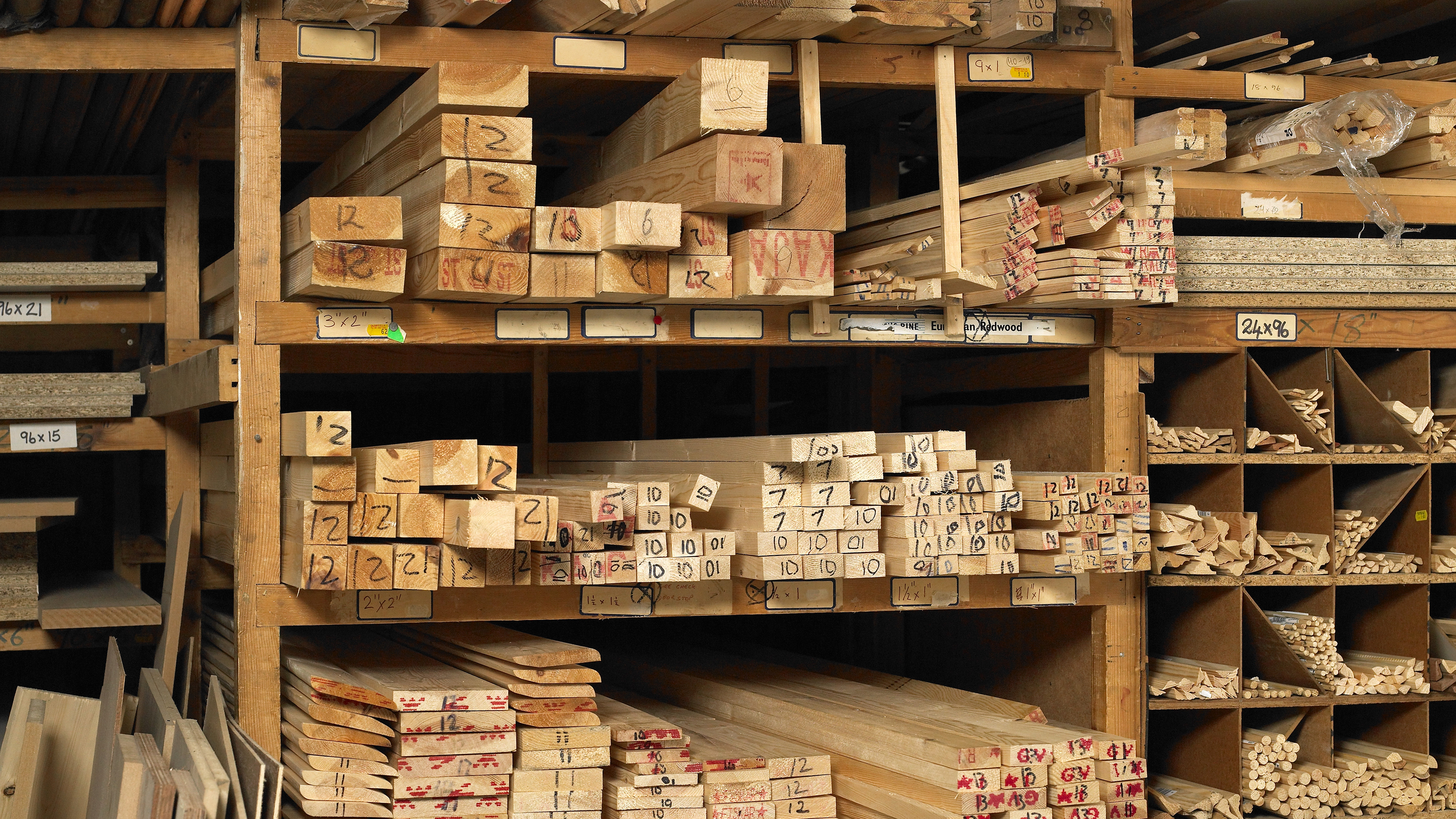 Brian Berry, chief executive at the Federation of Master Builders (FMB), said of the crisis facing the 7,000 small local builders the group represents, "They are in a very tough position as rising material costs are forcing them to put up prices to keep solvent, [but] customers are also tightening their belts because of the cost of living crisis."
According to the previously mentioned IronmongeryDirect study, rising inflation is the most common reason for materials shortage, with 22% of tradespeople surveyed saying they have noticed a significant rise in materials costs of materials over the last 12 months. And nine in 10 UK tradespeople have increased prices due to the surge in fuel costs.
One in 10 homeowners have cancelled plans for renovating a house due to the rising cost of raw materials, according to research by lighting supplier Ultra LEDs (opens in new tab).
And the problems of rising materials costs and labour shortages have led to construction output growth weakening (opens in new tab) significantly in mid-2022.
Which Building Materials Have Risen in Price?
These are some of the materials that continue to be affected: 
Materials Price Tracker

| | Material | Information |
| --- | --- | --- |
| | Timber | Year-on-year timber prices rose 30% in June, the Builders Merchants Federation (BMF) says |
| | Roof tiles | Prices have risen 24% in a year, according to price comparison service Quotation Check |
| | Steel | Fabricated steel rose by 52.7% in the year to May 2022 (BEIS) |
| | Wooden cladding | Wooden cladding registered a 15% spike earlier this year (Buildiro) |
| | Bricks | Brickmaker Forterra increased its brick prices by 12% from 1 April |
| | Cement | The EY Item Club has warned that cement prices will keep rising in the coming months |
| | Concrete | Concrete reinforcing bars are 37% more expensive than in July 2021 (BEIS) |
How to Navigate Shortages
If you're planning or in the middle of building work, then planning as far as you can in advance is pivotal to ensure you aren't caught out by shortages or price rises.
The CLC advises self builders to work closely with their supply chain and communicate your requirements early with suppliers, distributors and builders merchants.  
And Brian Berry says: "Product availability is proving to be a significant and prolonged issue for Britain's builders, and consumers need to be aware that the cost of their building projects may change in the months ahead because of this pressure. 
"However, I would caution against homeowners compromising quality and customer service, and defaulting to hire the builder with the cheapest quote."  
You can also use services such as Environmate (opens in new tab) to discover free and cheap building materials for your project.